Well, the post title pretty much says it all.
I did manage to finish both the projects I set myself up to do.
One was the
Fair Isle Hat
:
And the other was the
Quick Bulky Socks
: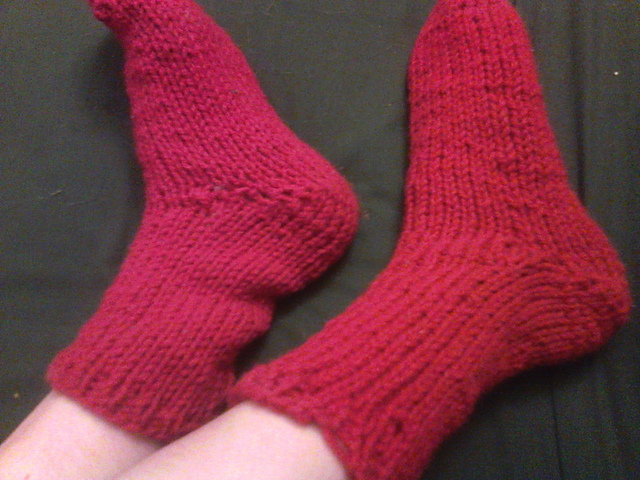 It's quite nice to have things off the needles, I have to admit. But I'm also very glad the Ravellenics are over. They definitely kept me busy.